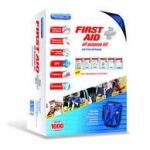 Physicians Care First Aid Kit: The Physicians Care First Aid Kit is portable and convenient. The Kits are packed in an Easy to Access Pocket System, making the kits easy to understand and quick to access in an emergency. Pockets are clearly labeled with text and pictures on the front and have clear see-through backs to reveal contents. When you are finished, simply close the resealable pocket and put the kit away. These kits contain essential first aid items.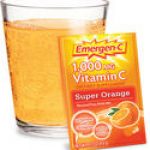 Emergen-C: Emergen-C Old School! Our original formula and still our best seller, featuring essential nutrients, including 1,000 mg of vitamin C and other immune supporting antioxidants zinc and manganese, 7 B vitamins to enhance energy naturally, and electrolytes to replenish post-workout!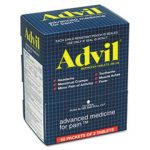 Advil: Ibuprofen Tablets. 50 Packs/Box. Two pills per pack. Advil's Ibuprofen tablets are effective for headaches, backaches, muscle aches, menstrual pain, minor arthritis and other joint pain, body aches and pains from the flue. They are packaged for individual use and to replenish first aid stations and kits.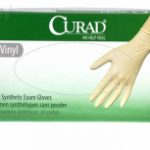 Curad Latex Gloves: Curad® Powder-Free Latex Exam Gloves have excellent barrier properties combined with great fit and feel. The textured surface ensures a secure grip while the superior elasticity provides exceptional comfort and strength.